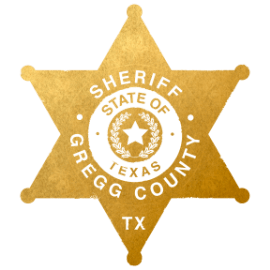 Upon incarceration an inmate, at their request, may fill out a visitation card. They have up to 5 people that can be added to their visitation card who are of IMMEDIATE family to the inmate. The visitation card can take up to 10 days to be approved. The inmate may make changes to their visitation card once every 30 days. IMMEDIATE family members of the inmate include the following:
Mother or Father
Brother or Sister
Child of inmate
Spouse - Legally married to the inmate and can provide proof (marriage certificate). Common law marriage WILL NOT be approved for visitation
If you want to visit or communicate with a loved one that is in the Gregg County jail we now have several ways that you can do this from the comfort of your home through your phone or home computer.
Inmates are allowed unlimited 20 minute video visits each week from their housing unit. If you wish to schedule a video visit for $0.30 a minute you can go to www.NCIC.com and schedule a visit. This will save you time and money and help you avoid the lines during visitation time at the Jail. If you already have an account with NCIC then you will not need to set up another account you will only need to schedule a video visit by going to www.NCIC.com and click on schedule a video visit.
Inmates are also now allowed to receive unlimited messages at a rate of $0.25 per messages as well as receive pictures at a rate of $0.35 per picture. This is much cheaper than postage, envelopes and the time it takes to mail a letter and the inmate will receive the message and/or picture instantly. There are no limits on how many messages and photos that can be sent to inmates.
In order to make the above process easier and faster you can access all of these features by downloading the NCIC Mobile App from you cell phone.
If you need any help any of these features you can reach NCIC customer support 24/7/365 at 1-888-686-3699.
---
The Gregg County Sheriff's Office houses inmates at the South Jail, North Jail, and Marvin A. Smith Facilities. Upon arrival at the facility you will need to check in with the officer working in the visitation lobby. You will need to sign in and hand your driver's license to the visitation officer to conclude your check in. Before checking in, know that only two children per adult and persons 17 years of age and older will be required to have proper identification and must be listed on the inmate's visitors card. When finished checking in the officer will tell you what group number you will be in after you have been confirmed for a visit. Each visit will last 20 minutes for each group and there will be no extensions unless preapproved by a Lieutenant, Captain, Chief, or the Sheriff prior to the visit.
South Jail

5th floor of the courthouse
101 East Methvin
Longview, Texas 75601

Visitation Hours:
Thursday 7:00 PM – 10:00 PM
Saturday 1:00 PM – 4:00 PM

Marvin A. Smith

197 Floyd Wingo Dr.
Kilgore, Texas 75662

North Jail


101 West Whaley
Longview, Texas 75601

Visitation Hours:
Female Inmates
Monday 7:00 PM – 10:00 PM
Saturday 8:00 AM – 10:00 AM

Male Inmates (Last Name A-M)
Tuesday 7:00 PM – 10:00 PM
Saturday 1:00 PM – 4:00 PM

Male Inmates (Last Name N-Z)
Thursday 7:00 PM – 10:00 PM
Saturday 7:00 PM – 10:00 PM
The following items are not allowed in the visitation room during your visit. These items include cameras, purses, umbrellas, packages, mace, handbags, paper sacks, cell phones, pagers, cigarettes, cigarette lighters, matches, or any glass or metal containers. Prohibited items also include glass baby bottles, blankets, strollers, or toys for babies. Pocket knives and sharp objects, weapons of any kind, or other items which can be used either in its present form or by alteration as a weapon in the jail are prohibited.
A parent or a legal guardian must accompany minors under the age of 17. Only two children per adult may visit.
Visitors shall not give any items directly to inmates.
Any disruption in the visitation process could result in visit termination and/or visit restriction.
Persons who have been in jail will not be allowed to visit until the duration of six months has passed.
All visitors must be in proper attire at all times. No one will be allowed entrance wearing the following:
Transparent Clothing
Seductive Clothing
Tube Tops
Halter Tops
Strapless Tops
Backless Tops
Spaghetti Straps
Short must be at knee length
Skirts must be at knee length
Visitors who are inappropriately dressed with gang related clothing, hairstyles or graffiti will be denied visits.
All persons requesting visitation privileges must be in possession of a valid photo identification including: ALL DOCUMENTS MUST BE THE ORIGINAL OR CERTIFIED COPIES!
Valid state driver's license, paper license renewal must be accompanied by other photo identification
Texas Department of Public Safety photo identification card
Jail Identification Card
Official Government Issued Passport
Military Identification Card
Alien Registration Card or other valid photo identification card for the United States Government
Special visits are allowed for persons living 4 or more hours away from Longview, Texas. A person seeking a "Special Visit" is not required to be on the inmate's visitor's card. The visitor must show valid proof of residence to qualify for a special visit. Visits for a person living more than 4 hours from Longview, may be at any time other than the regular visitation hours excluding feeding times or emergency conditions. These visits MUST be preapproved through a Lieutenant, Captain, Chief, or the Sheriff.
With the exception of "Special Visits" all visitors 17 years of age and older must be on the inmate's visitors card. All visits are non-contact visits. No exchange of paperwork, property, pictures, letters, books, legal work, or money will be allowed. These items, with the exception of books may be sent in the U.S. Mail. An inmate may receive books, but they must be sent directly from the publisher.
Any visitor, guest, or child of the visitor is expected to be orderly at all times. Visitor's children will not be allowed to run and or play in the visitation areas. A visitor will be warned that the children must be kept in control at all times. If, after the warning, the problem persists, a detention supervisor will be called to the floor. The supervisor, at their discretion, may allow the visitor to remain or ask the visitor to leave. No child may be left unattended while in the lobby area or during visitation. Visitors will not be allowed to conduct themselves in a manner which may be considered as lewd. Visitors may not become loud or obscene with their voice or language. Visitors that are disruptive or who violate jail security may be asked to leave by a jail supervisor. Visitors may be banned from future visits by the facility commander based on their actions during the visit. Once a visitor leaves the secured area of the jail they will not be granted return to the secured area during the visiting day.
Visitation Officer:
Phone: 903-236-8400
Hours: 8:00 AM – 5:00 PM/Monday – Friday

North Jail: Lieutenant Josh Tubb
Phone: 903-236-1772

South Jail and Marvin A. Smith: Lieutenant Tony Monsivais
Phone: 903-236-2540