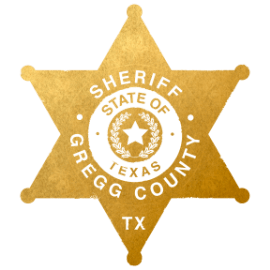 Inmates in the Gregg County jail can maintain an inmate trust fund account and can access the funds through a bar code on their armbands. All cash funds in possession of the inmate at the time of the booking process are deposited to their accounts.
The process to add money to inmates accounts:
If you wish to make a deposit to an inmate's trust fund account you may do so by going on line or purchasing a money order.
To place money on an inmates account on line go to www.TigerDeposits.com and follow the instructions that you are given. This may be done from your cell phone, computer or tablet and can be done on any day at any time.
To place money on an inmates account by money order you must make the money order payable to INMATE TRUST FUND and include the inmate's name and their SO# (identification number).
You may put more than one money order in each envelope.
Do not put letters with the money order. They are mailed in a separate envelope to a separate address.
Gregg County is not responsible for money orders with no return address or money lost in the mail.
Sender should include their full name and return address, in case the inmate has been released. Money orders are not forwarded to the inmate once he/she has been released.
Money orders for released inmates are returned to sender or sent to the dead letter department at the U.S. Post Office.
*When those steps are completed please address your envelope to the following address:
Inmate Trust Fund
101 East Methvin Street, Suite # 700
Longview, Texas 75601
For further information contact:
Marilyn Pierce
Inmate Finance
Phone: 903-236-1775
---